 How A360 Media used Datacy to enhance Readership by 65%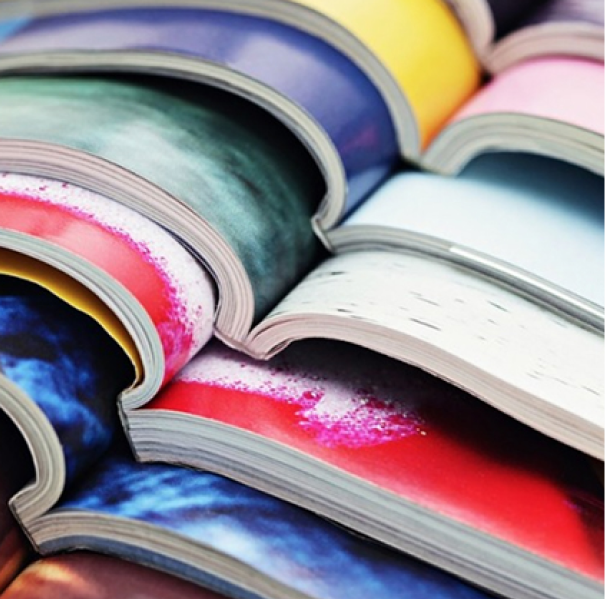 A360 media is known for its leading publications in entertainment and lifestyle categories, engaging millions of consumers across multi-channel platforms including digital, paper magazine, and social media.
The challenge
Most wouldn't know A360 media off the top of their head, but the brand is highly visible in grocery stores, gas stations and other shops throughout communities across the globe. In an era where most publications have moved to strictly online offerings, A360 was challenged with how to keep its current audience engaged and expand to other markets with relevant interests.
A360 needed a deeper understanding of the following to support their future media planning:
?
What drives customers to purchase print versus online publications?
?
What topics interest consumers?
?
What are the trends in consumer behavior within these topics?
Our approach
Constructed a panel of 10,000 individuals based on the target audience of magazine subscribers in the U.S.market.
Provide filtering capabilities to access consumers who purchased magazines in stores.
Produced Monthly Tracked Customers (MTC) reports to gauge buying habits and plan accordingly.
360° Real-time consumer behavior tracking to create long-term strategy for targeted media planning.
Notified with trends related to customer behavior.
Targeted surveys to help in creating better and more meaningful content, better aligned with consumers interests.
The findings
A360 was able to gain a more precise understanding of their customers interests specifically in the food category. Data showed that not only were consumers interested in cooking at home but a lot of interest in authentic recipes from areas around the world.
These insights prompted A360 to create a new focus on special interest periodicals sold in stores bi-weekly and monthly, featuring local and internationally acclaimed culinary experts.
This new focus will cater to a growing audience of "foodies" and position the magazine as a credible source for consumers to go to when looking for fun and interesting articles related to the culinary experience.
The impact
Real-time actionable sentiment
Increased audience engagement with real-time actionable sentiment rather than dated social sentiment that can be bot corrupted
65% Increase in readership revenue
65% increase in revenue for target audiences across key readership categories including food trends and celebrity affiliations
$60k annual savings in cost
Reduction in third-party data and operations costs of $60k per annum
Cutting-edge predictive analytics
Access to historic and present behavior data with predictive analytics for bespoke media planning
"Collaborating with Datacy has been a truly invigorating experience. Their incredible flexibility and ability to craft custom dashboards have enabled us to easily understand the metrics that matter most. With an eye both on current and potential future developments, they give invaluable guidance as we keep pursuing growth opportunities - it's clear Datacy is invested in seeing our business thrive"
Holly Oakes, VP of Consumer Marketing at A360 Media
Our service
Access to our community of 2.5 million consumers and growing
Bespoke persona identification and matching
Consumer cohort provision and maintenance
Access to Monthly Tracked Customers (MTC)
Competitor engagement and analysis
Detailed analysis of consumer buying journeys
Trend and sentiment identification and analysis
360° real-time insight into consumer behavior
Targeted surveys linked to observed behavior
"It is always an exciting experience to meet with Datacy, as their insights are extremely valuable and helpful to our understanding of the market. Since the beginning, Datacy has been so flexible, adapting to our ever-changing needs so we can better understand which data we need to expand and grow our business. The collaboration has been easy, and Datacy is genuinely committed to helping us grow within our own market."
Melanie Pisell, Director of Consumer Marketing, A360 Media