 Elevating media strategies, a holistic approach to targeting customers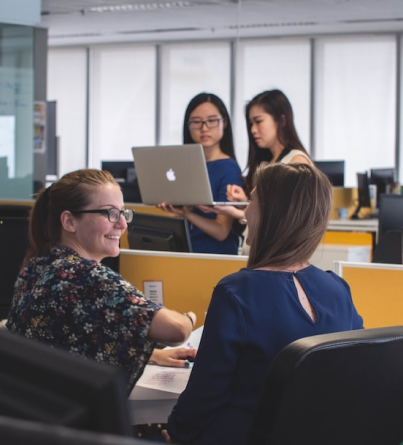 Initiative is a full-service global media agency built to grow brands through culture. The agency's approach to rapidly interpreting and acting on cultural data signals creates relevant, long-lasting consumer connections that drive business results.
The challenge
Initiative provides world-class media management services to iconic brands such as Nike, Unilever, and T-Mobile. The agency was looking for a more targeted approach to enhancing its sales strategy with current and new clients.
Our approach
Identified and built several customer cohorts based on age, geographical location, income level, and interests/hobbies.
Tracked their online habits and overall customer experience journey, representing mass buyer behavior, particularly during holidays.
Produced monthly tracking reports of customer behavior, including trend reports of men vs. women purchasing behaviors, customer journey maps, keywords, and other insightful data to help define customer buying habits.
Provided real-time insight into the customer journey relating to specific purchase habits of individuals
Provided notification when trends were identified and shifting in the market.
Provided analysis to help the client understand why there are shifts and what action should be taken.
Provided analysis of online journey versus the competitor's online journey.
Provided analysis on how the consumer engages with competitor sites, offering more insight into the competitor's purchase journey for customers.
The impact
Increased client satisfaction
Increased performance for clients with more targeted marketing campaigns based on targeted buyer behavior
Trend implementation
Trend implementation within campaigns (including Black Friday, Cyber Monday, and other consumer shopping days) to help guide decisions for future shopping holidays.
Increase in high quality pitches
Ability to create data-driven client pitches that are more comprehensive and focused on strategic longevity, leading to an impressive advantage over competition.
Cutting-edge predictive analytics
Access to past and current behavior trends, enabling client to create more personalized media plans with unparrallede accuracy.
Our service
Access to our community of 2.5 million consumers and growing
Access to Monthly Tracked Customers (MTC)
Trend and sentiment identification and analysis
Bespoke persona identification and matching
Competitor engagement and analysis
360° real-time insight into consumer behavior
Consumer cohort provision and maintenance
Detailed analysis of consumer buying journeys
Targeted surveys linked to observed behavior
"I was blown away by Datacy's analytics dashboards and their capacity to generate insights into customer behavior. They were able to provide us with deep consumer data allowing for better decision-making quickly and aligned with our data privacy requirements. Their speed and agility ensured the completion of our first project within weeks, taking on our feedback every step of the way."
Jon Wright, Cultural Insights and Analytics Director at Initiative Media